Jason and Brittany Aldean Announce Name For Baby #2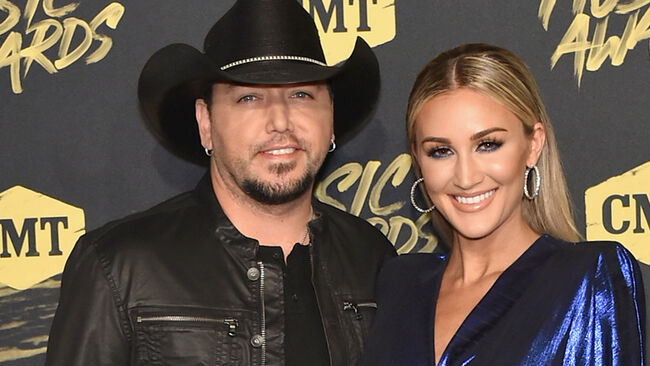 Jason Aldean and wife Brittany Kerr Aldean prefer names that are less conventional than the ones that their parents gave them.
In fact, the name "Jason" ranked #2 in popularity for boys born in 1977 and "Brittany" holds tightly to the #6 slot on the girls' official US name chart for 1988.
On Sunday, the couple celebrated more than a Georgia football win by hosting their friends and family for a baby sprinkle honoring their newest addition due in February. The couple also took this time together to make a significant family announcement - their daughter's name.
Brittany shared the news via an Instagram post, saying "Today we celebrate you, baby girl🌿🌸."
"Navy" is written in a beautiful cursive script which created a brilliant neon sign. Brittany then teamed up with Kendyl, Jason's second daughter, for an Instagram story, confirming the full name.
"Navy Rome Williams"
Jason and Brittany's son Memphis holds unique name glory by being listed as #529 in popularity for babies named in 2017. The trend continues with Navy currently, ranking at #1331.
Aldean Family Names By Numbers:
Jason - #2 for the year 1977
Brittany - #6 for the year 1988
Keeley - #2607 for the year 2003
Kendyl - #2411 for the year 2007
Memphis - #529 for the year 2017
Navy - #1331 for the year 2019
Photo Credit: Getty Images.