Florida Georgia Line Vandalized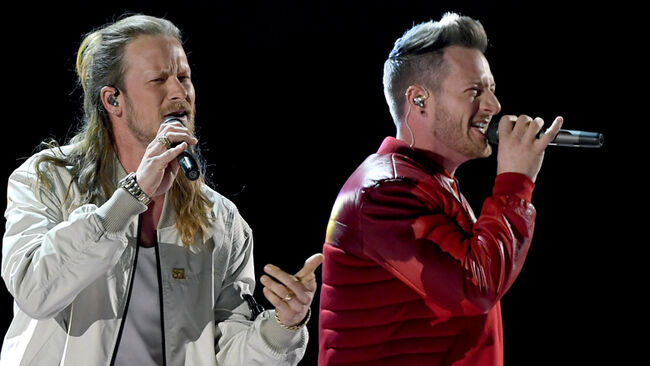 Florida Georgia Line recently launched Nashville's newest creative and innovative event space. Calling the new area the "Creative Compound," FGL hoped to inspire collaboration within the creative community where the duo both work and reside.
As it turns out, inspiring creatives was merely a sidebar to inspiring vandals.
Over the weekend, surveillance video showed trespassers dismantling and vandalizing Brian Kelley's "Tribe Kelley Trading Post" which is an apparel and accessories boutique established under the canopy of a teepee.
"We wanted to create a place in Nashville that brings together music, fashion, business … even coffee, all under one roof," Hubbard said during the grand opening. "Tyler and I are always creating, doing, and to be able to open up this space and share all of its creative energy and good vibes with our Nashville community is special," added Kelly.
The conversation has now changed as FGL has posted the video to Facebook and is offering a $5000 reward for information leading to the identities and arrest of the trespassers.
FGL added their latest single, "Talk You Out Of It" to Country Radio yesterday (November 5th). The seductive track tells the story of a hot date night at home and is a new sound than what we heard on their previous #1 smash, "Simple."
Photo Credit: Getty Images.