Drake Apologizes For Canceling Miami Shows Due To Illness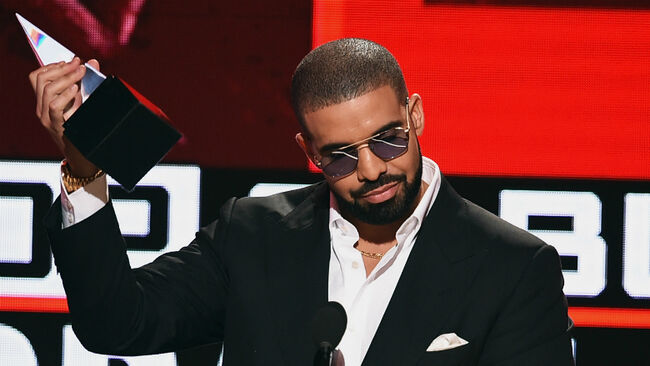 Drake is recovering after falling ill before his Miami concerts last week. As fans know, the "God's Plan" rapper canceled both of his "Aubrey and The Three Migos" Miami concerts without explanation, only hours before the start of his first scheduled show on Friday (September 21).
"I just wanted to say how sorry I am about those two Miami shows," he explained to fans via Instagram Stories on Sunday (September 23). "I got so ill so fast and I had never experienced anything like that in my life. Unlike other show cancellations or date adjustments due to production issues this one fell on me and I just want to apologize because I hate letting down anyone who come to share these moments with us."
"Thank you to the two doctors and nurse that helped me with round the clock care," he continued. "Miami deserves 100 percent and I promise that experience when we return. Thank you God for allowing me to recover and continue on we go!"
Drake and Migos' scheduled concerts in Miami have now been pushed to November. "Due to circumstances beyond our control, the 'Aubrey and The Three Migos' dates in Miami on September 21st & 22nd will be postponed until November 13th & 14th," the concert venue, The American Airlines Arena, originally posted on Instagram Friday. "Tickets for the September 21st show will be honored on the November 13th date and the tickets for the September 22nd show will be honored on the November 14th date."
TMZ initially reported that the show was canceled due to production issues.
As Drake mentioned in his apology, multiple "Aubrey and The Three Migos Tour" dates have previously been canceled/rescheduled due to production issues.
Last month, just hours ahead of their Kansas City concert, the venue tweeted, "Due to production issues, Aubrey and The Three Migos Tour is postponing the Kansas City date. Tonight's show at Sprint Center is rescheduled for Sunday, August. 12. All tickets will be honored for the new date." Since that show had to be pushed back by two days, Drake and Migos' next show in St. Paul was also postponed, but to an unannounced date.
The first tour delay occurred in July when the tour, which was originally slated to begin on July 26, was pushed to August 10 to ensure the tour was up to fans' standards. "In order to deliver the high standard tour experience our fans expect and deserve, we have made the necessary decision to slightly adjust the beginning of the Aubrey and the Three Migos tour schedule," a Drake spokesperson explained at the time.
Photo: Getty Images