Jake Owen Shares New Song "Down to The Honky Tonk"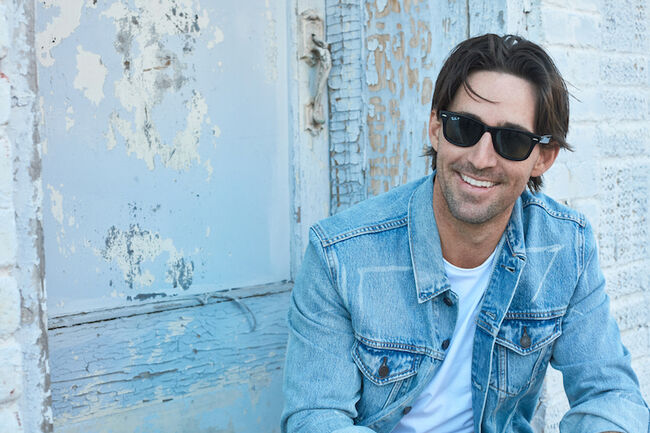 Jake Owen loves going "Down to The Honky Tonk." He loves it so much, in fact, that he released a song about it. The country star shared his newest single, "Down to The Honky Tonk," and after listening to it, you may just find yourself wanting to head down to your local honky tonk too.
"Down to The Honky Tonk" is Jake's newest offering from his upcoming sixth studio album, following his previous single "I Was Jack (You Were Diane).' The country star says that once he heard the song, he had to record it. Jake tells iHeartRadio of his new single:
"I have just huge respect for classic country music. I love the sound of a steel guitar. And quite frankly, I love going down to the honky tonks here [in Nashville] on Broadway, and for that matter, honky tonks anywhere around the country." He adds, "A honky tonk is really just the place where you can go, have some beers with friends and listen to some good country music, and make memories and tell some good stories. And that's kind of right in my wheelhouse. So that's why this song, 'Down to the Honky Tonk,' is one of my favorites off the new record."
Looks like fans can also expect the "Down to The Honky Tonk" video soon, because on Twitter, Owen teased that he has filmed the visual. And what better place to film the "Down to The Honky Tonk" music video than on Broadway in Nashville, amongst all the honky tonks. He shared, "Filming the video for 'Down to The Honky Tonk' tonight in Nashville. You'll find us on lower Broadway. Ya know... at the Honky Tonk."
Jake is currently preparing his yet-to-be-titled full-length sixth studio album, which will follow 2016's American Love. So far, fans have heard "I Was Jack (You Were Diane)" and now "Down to The Honky Tonk," as well as songs like "Made For You" and "Something To Ride To." No release date for the new record has been announced yet.
Fans can catch Jake on the road during his "Life's Whatcha Make It" Tour, which he just added dates to, taking Morgan Wallen and David Lee Murphy along for the ride.
Listen to Jake Owen's perform "Down to The Honky Tonk" in Nashville below.